A collaboration tool for sewer inspections.
t4 Vault is a robust cloud solution that automatically organizes, stores and presents any sewer inspection data in a shareable format. Users simply drag and drop video files "as-is" from the job site or office into the t4 app and t4 Vault will do the rest – making the data instantly accessible in the form of an organized and detailed report.
Powerful Features of t4 Vault
Effortless user management
How Does t4 Vault Work?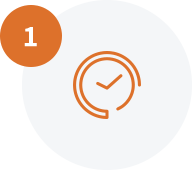 Inspect
Contractors perform critical inspections on a job site.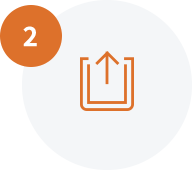 Upload
Contractors immediately upload the data to the cloud.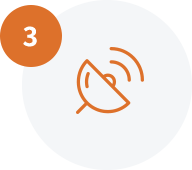 Share
You share the inspection data instantly from any device.
Automated organization of sewer inspection data
Organizing sewer inspection data yourself creates a mess that only gets worse with every inspection. t4 Vault automatically organizes your uploads based on information stored during an inspection. This includes pipe segment name, physical address, PACP codes, date of inspection, the name of the technician, and more! All you or your contractor has to do is "drag and drop" the sewer inspection files into the secure t4 Vault web application.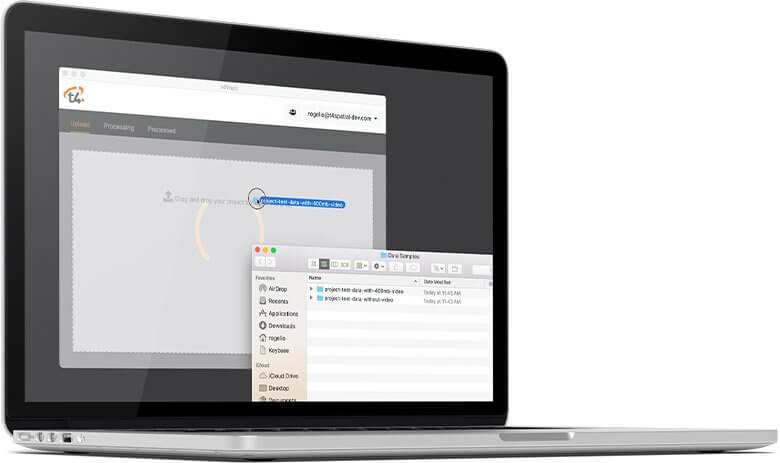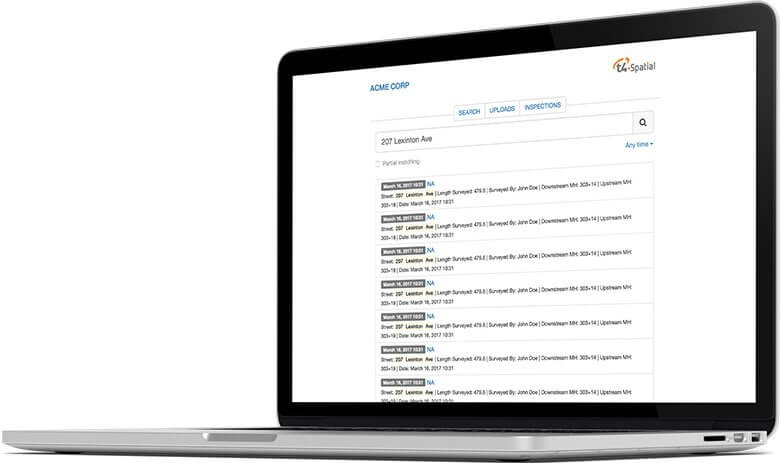 Locate specific inspections within seconds
Inspection information organized by t4 Vault is easy to search. Search by any piece of data you want. Search by pipe name, vendor, address, or even by PACP code to identify inspections that need immediate attention like cross-bores, cracks, or tree root intrusions. Use filters to narrow down the results and sort by inspection date or date range. Your days of digging through DVDs, VHS tapes, and thumb drives are over.
Share inspection videos and reports, instantly.
t4 Vault gives you two ways to share your inspections videos and reports:
Share with people inside your organization by simply adding a user who will then be able to see your entire inspection database.

Share with people outside your organization by sharing a specific inspection only. They will receive an email with a link to view the inspection.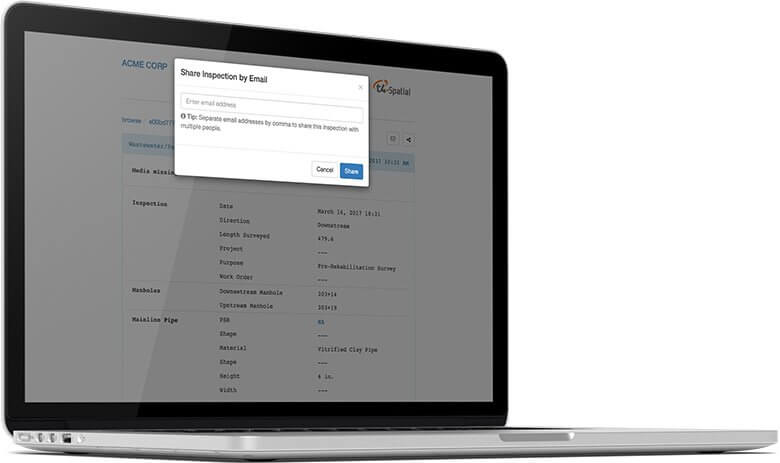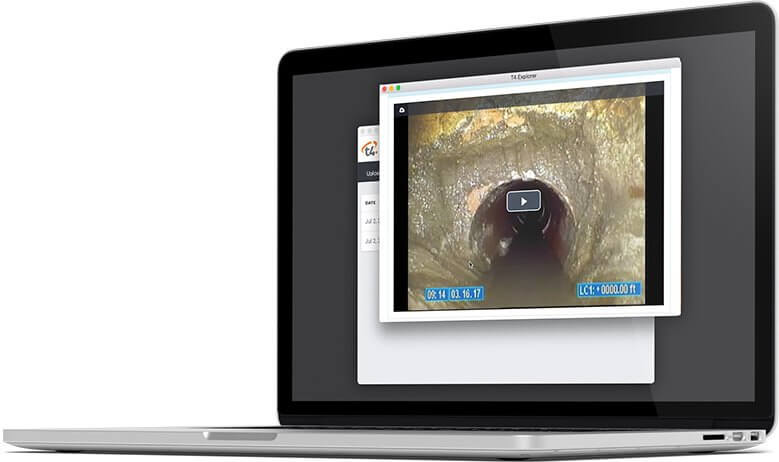 See all your critical assets in one place
t4 Vault's cloud storage allows you to zoom out to the bigger picture by giving you instant access to all your critical assets in one place. No more waiting for DVDs or thumb drives to arrive in the mail. Storing your sewer inspections in the cloud makes them instantly available across your organization and to approved vendors. Vendors can upload inspection files right from the job site, allowing you to view and share them within minutes.
Get more value from your sewer inspection data
Sewer cameras record valuable information in .ptd and .mdb files during inspections that often goes unused. t4 Vault uses this information to automatically generate detailed reports that include inspection address, pipe name, direction (upstream/downstream), visual diagrams of pipes, the PACP codes, and any other information entered by the technician during the inspection.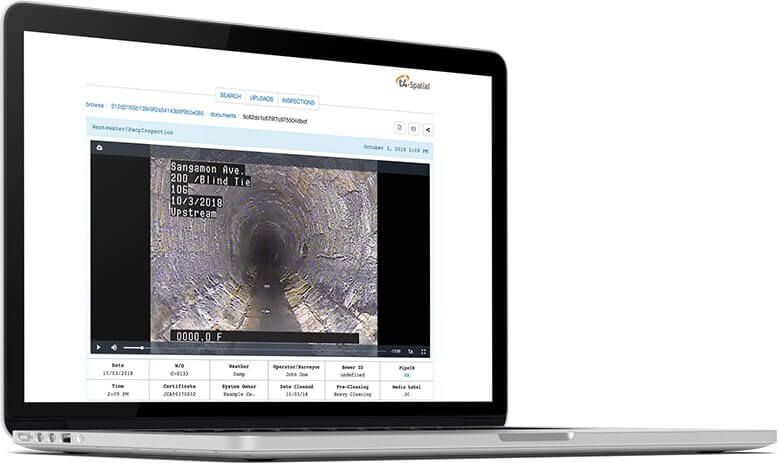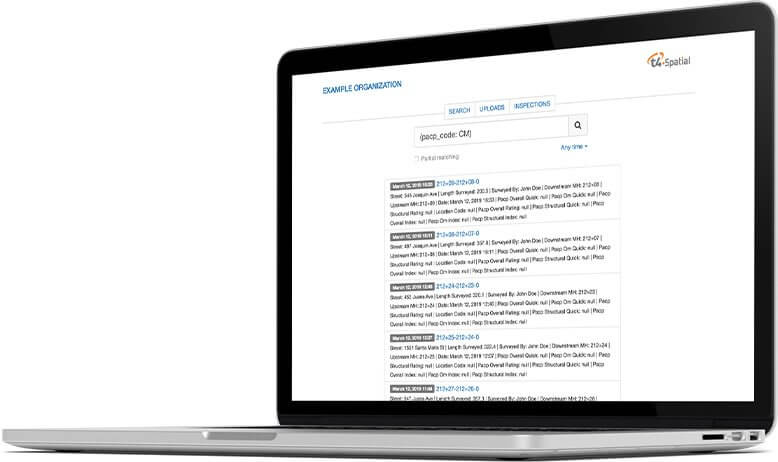 Stop being reactive and start getting proactive
Inflow and infiltration (I&I) issues cost sewage treatment plants millions of dollars per year. Since t4 Vault allows you to search inspections by PACP codes you can easily generate a list of pipes with cracks, tree roots, and cross-bores – giving you a clear list of repair  priorities.
Effortless user management
t4 Vault allows you to easily manage access to your organization's sewer inspection data. Set user roles (administrator or 'view only') within your organization and quickly add or remove users.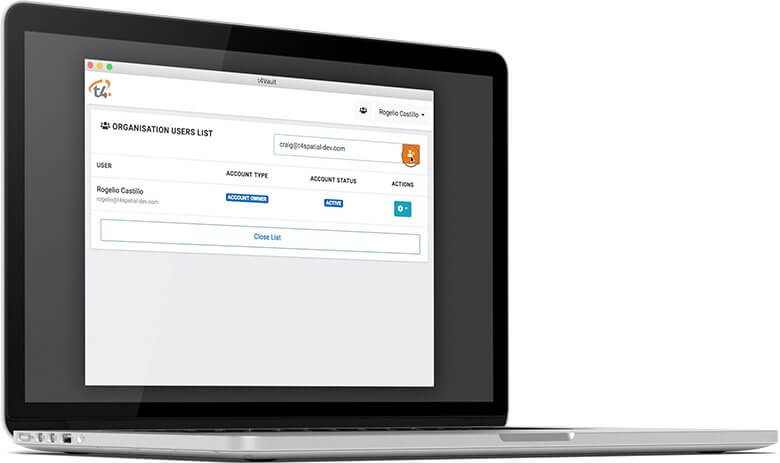 Los Angeles Sanitation Districts Trust t4 Vault with Their Sewer Inspection Data
Like many municipalities, the Los Angeles Sanitation Districts were still digging through old-school media to find the information they needed from their sewer inspection data.
That all changed in October of 2017 when they asked us if there was a better way to work with and store their CCTV inspections. They wanted an easy-to-use, easy-to-share solution that would work with their existing GIS. We got to work and a few months later introduced them to t4 Vault™.
"t4 Vault allows the sanitation districts to store it's sewer inspection videos on the cloud, and allows us to reduce our in-house storage, and also provides easy access for districts personnel as well as contractors to retrieve the data and inspect the videos."
– Darrell Hatch – Sanitation Districts of Los Angeles County.
Schedule your free demo of t4 Vault™
Standardize your inspection
submission process
Have vendors submit their inspection data by simply dragging and dropping the files from the sewer camera into the t4 Vault web app. In just seconds the data is organized and available for use. No more chasing down DVDs and thumb drives.
Today's sewer cameras capture a lot of information. They're able to measure linear footage, take screenshots, mark the locations of pipe deficiencies using PACP codes, and more. This valuable data is stored in .ptd and .mdb files. Unfortunately, it often gets discarded simply because it's not formatted for easy use. We are changing that. t4 Vault takes these files, reads them, and presents them in the form of a robust report.
Don't let all that valuable sewer inspection data go to waste.
Frequently asked questions
What are the supported data formats?
The supported data formats for mdb files are: PACP, Granite, GraniteNET, Wincan7, Wincan8, POSM, POSM Lite, ICOM, Cobra, and PipeTech.
Can media be downloaded from t4Vault onto a local hard disk?
Yes
What are your average data transfer speeds for download and upload?
While upload speeds will vary with internet connection broadband size, t4 Vault™ customers do upload from the field using 4G or better wireless access.
Can users create new assets in the catalog?
For security reasons, only Admin Users can update assets. Please update assets in the GIS and update t4Vault via the .shp file
How do users upload data to t4Vault?
Users can upload data directly from their Mac or PC Computer
Does each user in an organization need his/her own login?
For security reasons, we recommend that users do not share their individual login info, but rather have separate login accounts
How do users upload GIS data to the asset catalog?
Connect your t4Vault account to t4Underground for easy access, or click right from your existing GIS
Can Workplan data be downloaded as a csv?
Yes
What does t4 Vault™ cost?
We have simple pricing plans for wastewater collection system Owners & Operators and Partner Programs for service providers. To learn more email sales@t4spatial.com or call (805) 921-3000 EXT 1